Today, we demonstrate the hair style is tied by a rubber band! No complex steps, you can diy Europe fluffy princess hair. I hope you will like it.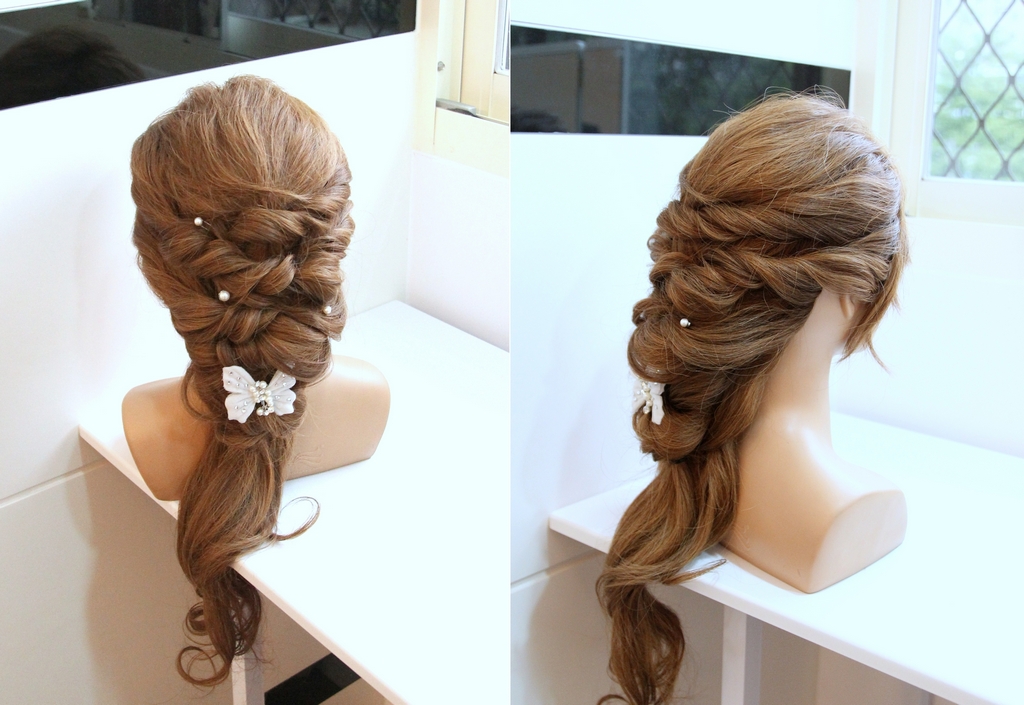 Princess fluffy hair style DIY Tutorial:
Tie up the half up hairstyle on the top area. Keep your eye on the arc of the top area
Split the hair from the former ears into two section–upper and lower. Twist and loosen the strand of upper section.
Twisted hair gather the other side and secure it with a elastic band.
The hair of left side do the same steps like right side.
Repeat the following steps: Twist hair→ loosen→ secure it with elastic bands.
If the bands get exposed, hairpins can be use to adjust and cover them in the hair.
Decorating your lovely accessory will accept more attention.